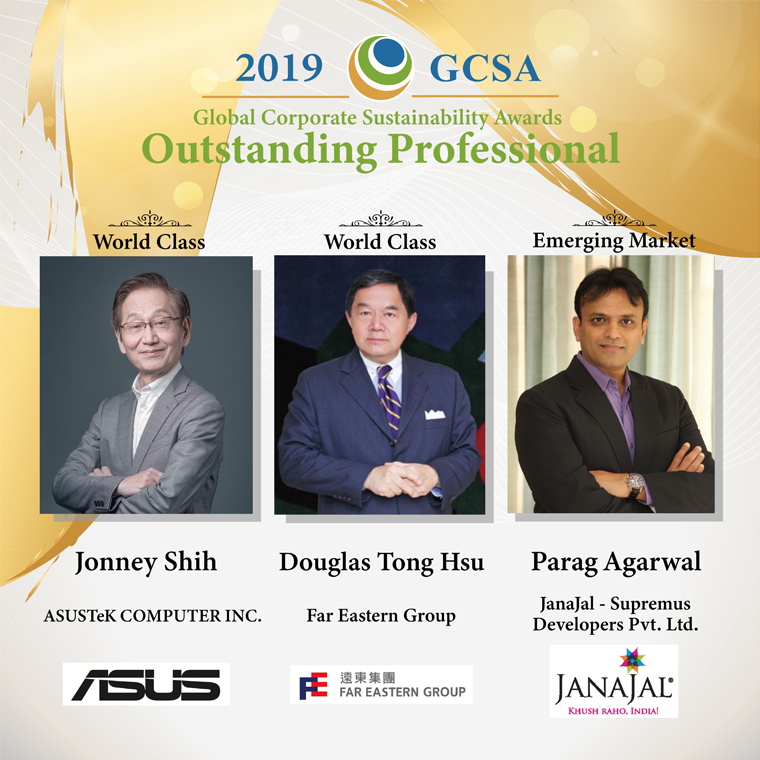 Award Categories
Recognize individuals that have made outstanding contributions to sustainable development within their organizations. The number of winners will depend on the number of participants and their performances.
Fees and Payments
USD $330 or TWD $9,900
Eligibility
Nominations are submitted by domestic and foreign government agencies, NGOs, corporates, and academics.
Submission
Entries will be submitted through the official website.
A. Information to be included (not limited to):
a. Profile of the nominee's organization or companies.
b. Profile of nominee.
c. Description of the nominee's experiences and achievements in 600 words.
d. Corporate sustainability performance of the nominee. Summarize in 300 words, with total content of 3,000 words.
e. Supporting documents such as the nominee's news article, biography, or research publications.
B. Additional Note
a. The nominee must be informed and aware of the nomination.
b. The winner of this award will only be eligible for re-entry 3 years after winning
Criteria
The judges will evaluate participants based on the criteria below:
Reputation: The nominee's reputation in his/her respective industry or field of specialty
Overall Contribution: Benefits brought to the nominee's organization and the wider society
Social Impacts: Influence brought to the wider society setting example to other companies of similar industry and practices
Corporate Image: The reputation of respective organization which the nominee holds leadership position.
Special achievements : Nominee's highlighted achievements in its practices which may include quantitative results, awards, and other forms of outstanding outcomes.
Download: 2020 GCSA Guidelines