PT Pertamina Hulu Energi (PHE) as the Subholding Upstream, a subsidiary of Indonesian Energy Company PT Pertamina (Persero), has developed a comprehensive socioeconomic and environmental recovery program to address degradation of natural resources and collateral societal effects in Labuhan village, East Java, Indonesia near one of the Company's drilling platforms in the working area of Regional of East Java & Eastern Indonesia under the Subholding Upstream, namely PT Pertamina Hulu Energi West Madura Offshore. Recent years had seen significant damage to a 17.5-hectare mangrove forest in the village, damaging terrestrial and marine ecosystems and forcing widespread migration of productive labor as abrasion and erosion erased the village's land.
PHE's recovery structure for Labuhan village is a long-term strategy and takes into account aspects of community empowerment, environmental conservation, and ecotourism initiatives. This program is a part of the implementation of Environmental, Social and Governance (ESG) in Pertamina to contribute to the achievement of the Sustainable Development Goals (SDGs) 8, 14 and 15.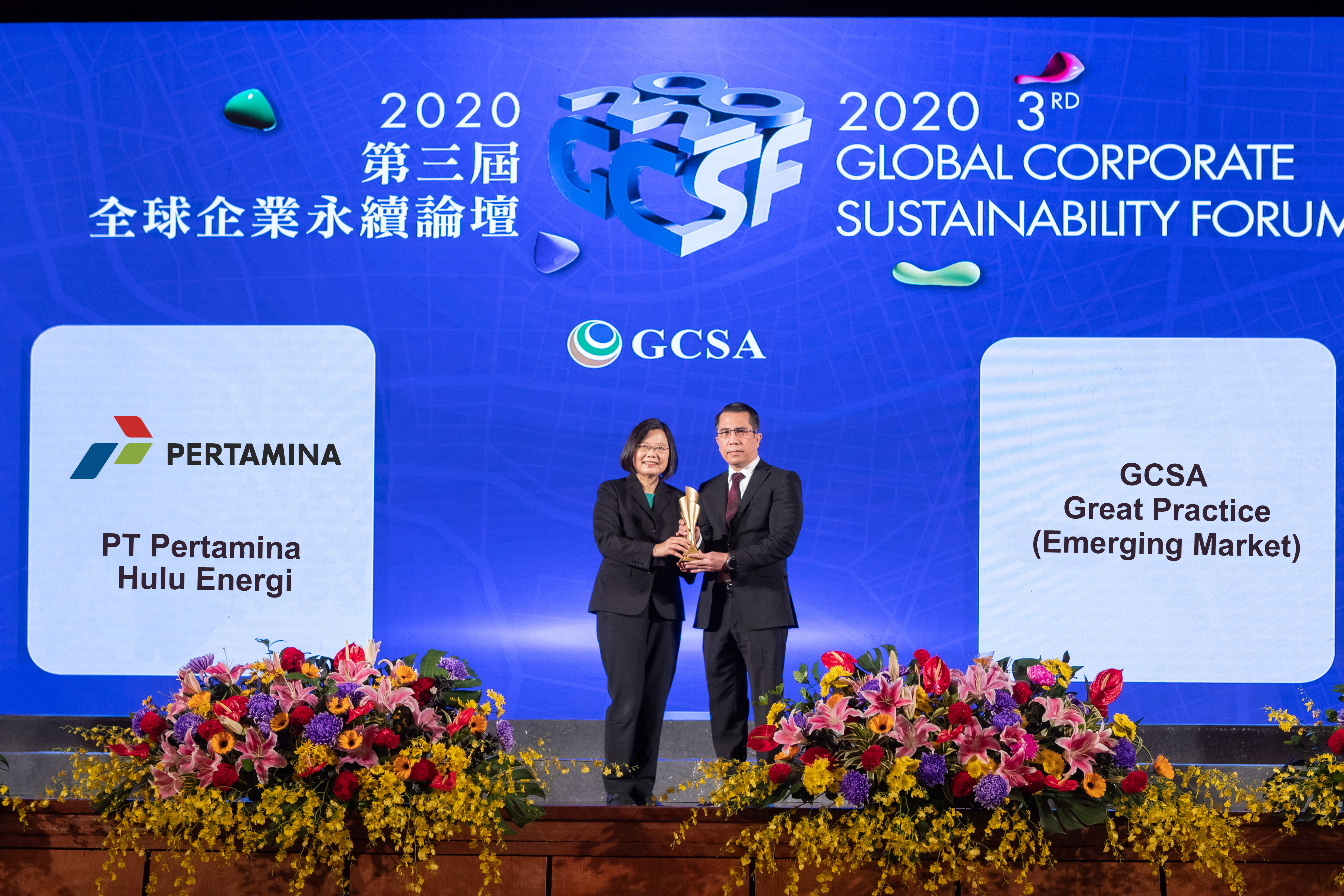 During the COVID-19 pandemic worldwide in 2020, Deputy Representative of Indonesian Economic and Trade Office to Taipei, Mr. Teddy Surachmat, receipted the award on behalf of PT Pertamina Hulu Energi.
With Labuhan experiencing the most severe extent of mangrove damage due to logging activities and geological erosion from large waves, environmental effects have been concentrated in the area. PHE's action to address these issues has been underlaid by a bridging of ecology and economy, and divided the ecotourism into 2 areas based on its potential and issue: the West area of Labuhan village in which the focus is conservation of coral reefs and beach tourism, and an East area of Labuhan in which the focus is mangrove conservation and environmental education.
To simultaneously address the economic difficulties faced by Labuhan residents, PHE engaged in the establishment of a community-based ecotourism village in the mangrove forest. This was supplemented by education campaigns and supporting infrastructure. Additionally, PHE was involved in the introduction of new substrates to the local coral reef, engaging in conservation but also providing economic opportunity for residents and a structure for ecotourism. The program succeeded in reducing CO2 emission of 5.000 ton of CO2eq/year and succeeded in preserving an endangered and endemic fauna namely Javan White-eye (Zosterops flavus).
The ecotourism has provided economic opportunities for 350 households and succeeded in generating additional income to more than 1.500 residents in 4 coastal villages around the ecotourism area. Until the end of 2020, the number of visitors reached more than 106.000 people.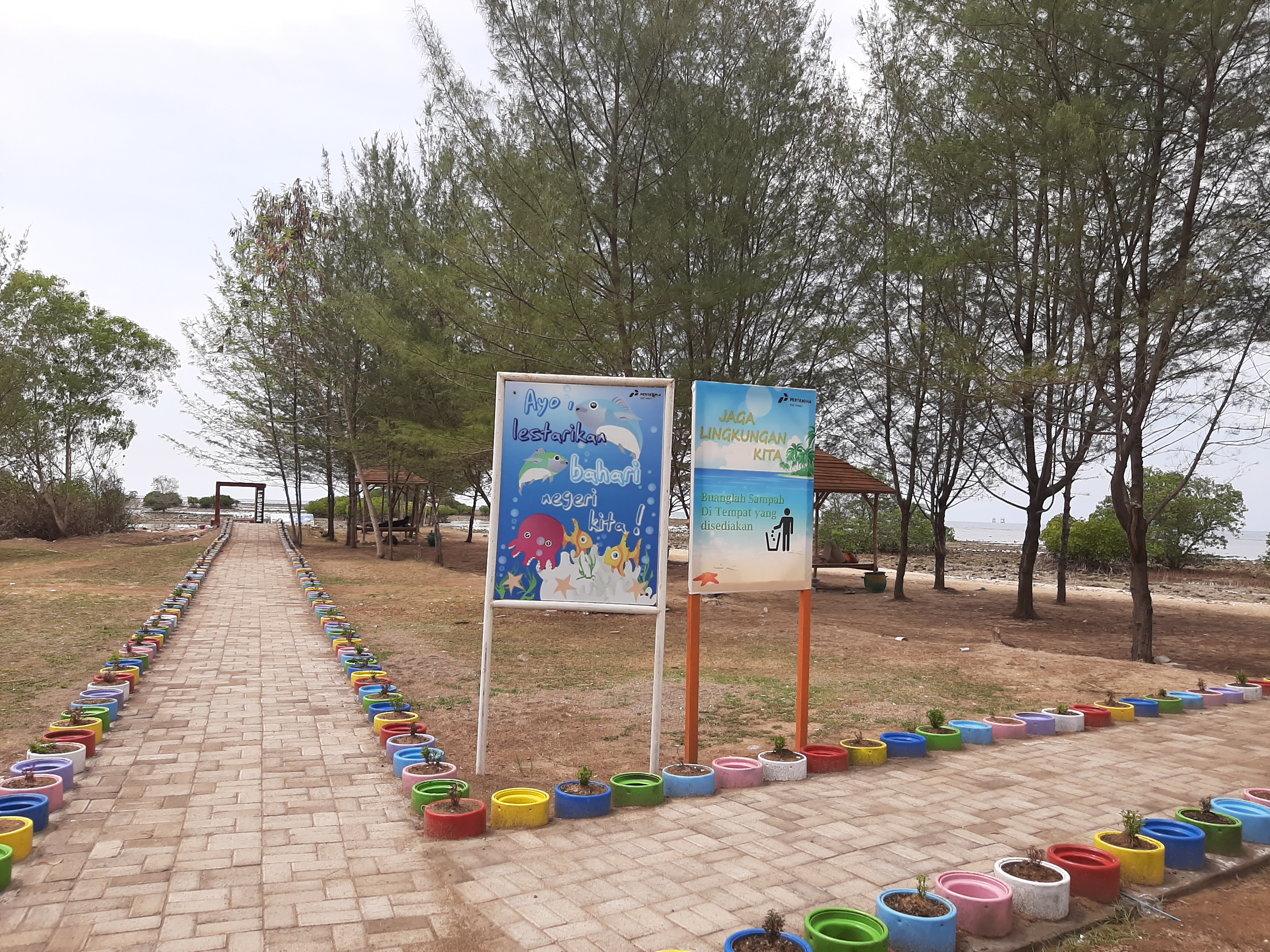 PT Pertamina Hulu Energi (PHE) Labuhan village project