ASUS, a multinational computer and phone hardware company, aims to leverage its corporate strength in creating positive impacts throughout their supply chain by implementing sustainability practices. ASUS works with its partners at every level in the value chain to improve sustainability by following three steps: identification of priorities, measurement and performance evaluation, and reporting, integration, and action. Integrating ASUS core competencies, ASUS sets 2020 Sustainability Goals containing Green Product, Sustainable Operation, Supply Chain Management, and Social Involvement.
ASUS believes reliable data is essential for reaching their goals in developing green products, supporting social causes, and instituting the "triple-bottom-line" accounting model. In 2009, ASUS began to quantify the environmental impact of products such as notebook computers. Data collected at each stage of production from raw material extraction to manufacturing and assembly, corporate operations, sales and transportation, product usage, after-sales service, and recycling helps determine management decision making. Through building close relationships with suppliers and product assembly plants, ASUS produced green products including the world's first carbon-neutral laptop computer.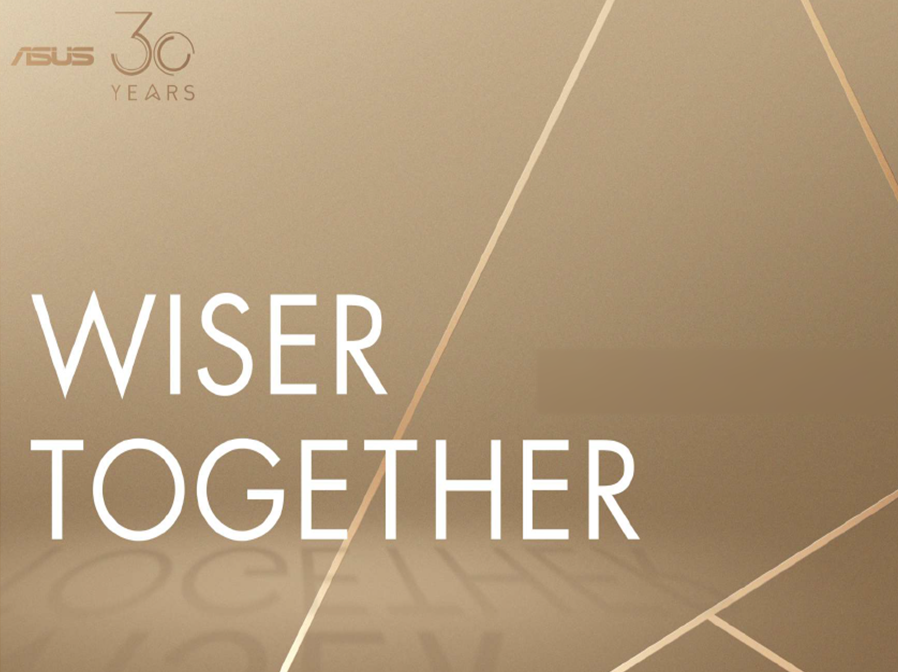 ASUS project: Enhance sustainable procurement using scientific approach for supply chain management
To achieve their goals in creating zero-waste, ASUS cooperates with product safety certification company, UL, to quantify the environmental impacts of its business operations through transparent processes and calculation. After determining the proportion of waste recycling and reuse, ASUS employed its source reduction and resource recovery initiatives. This initiative increased ASUS's waste conversion rate from 62% to 85% and reduced 90 metric tons of landfill waste.
Reporting, integration, and action help organize ASUS's sustainability initiatives. ASUS implemented ISO 20400 standard, identified significant sustainable risks entire supply chain. Through establishing correspondent management steps in procurement process, demonstrates that ASUS has incorporated the concept of sustainable management into its procurement policies and practices, and has incorporated the risks and opportunities arising from environmental, social, and economic aspects into the sustainable procurement process.
ASUS's work in integrating sustainable practices throughout their value chain is aligned with the United Nations Sustainability Goals (SDGs): 3 (Good Health and Well-Being), 4 (Quality Education), 7 (Affordable and Clean Energy), 8 (Decent Work and Economic Growth), , 12 (Responsible Consumption and Production), and 13 (Climate Action), 17 (Partnerships for the Goals).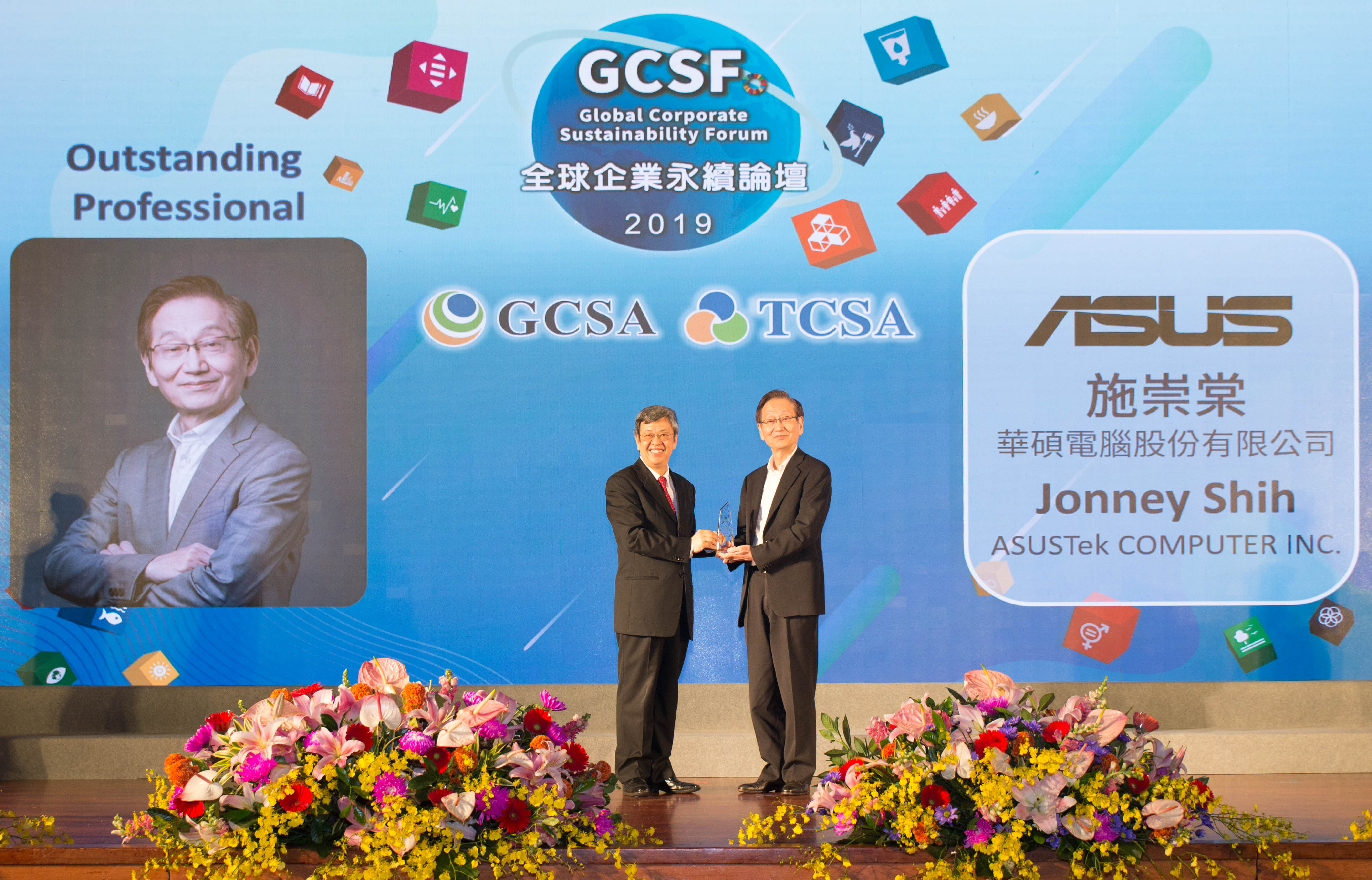 Chairman of ASUS, Jonney Shih, at the award ceremony in 2019 Global Corporate Sustainability Forum