E.SUN Golden Seed Project promotes reading education in rural communities by constructing libraries in Taiwan. E.SUN began this project by conducting surveys with school principals and teachers to determine how to inspire a "love of learning" among their students. The teachers often stressed the importance of reading, yet their schools did not have the resources to improve their library facilities.
E.SUN volunteers started the library planning process by listening to the local government's suggestions of the schools in need. E.SUN then conducts interviews and surveys with schoolteachers to get their input. E.SUN also provides long-term support to the libraries by installing air-conditioning, providing bi-annual supplements of 500 books, and funding promotional reading events.
Each library's design and layout helped creating a fun, comfortable, and exciting place for children to read. The libraries include decorative wall-paintings, a stage for storytelling and presentations, and separate grade-appropriate reading areas. To ensure the library decorations are modern and comfortable, E.SUN reorganizes and updates the space every five years.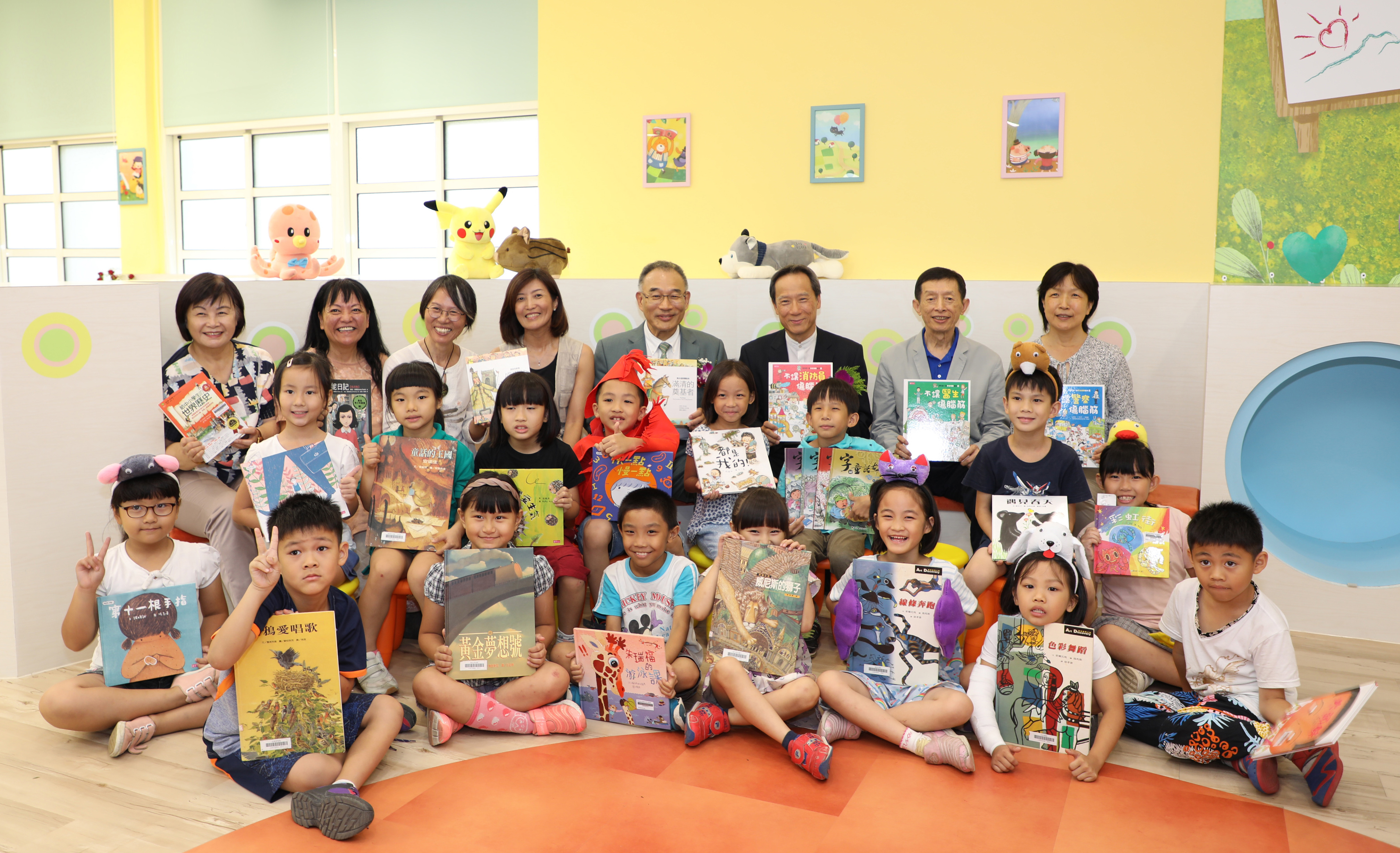 E.SUN Golden Seed Project library for children
Since the Golden Seed Project's founding in 2007, E.SUN has built over 144 libraries in remote or resource-restricted areas. The library locations span across 19 counties and cities and have benefited over 80,000 students. Students with access to E.SUN libraries borrow an average of 30 books per year, which is 25% higher than the national average reported by the Ministry of Education in 2016. E.SUN encourages community engagement; 50% of E.SUN libraries are open to the local community during school days or holidays, and 100% of participating schools recruit parent volunteers to read stories to their children's class.
E.SUN created Asia's first charitable MasterCard by donating .03% of every transition made on a World Class MasterCard to the Golden Seed Project. In 2016, the SROI of the organization were calculated revealed creation of 7.4 dollars social benefits from an input of 1 dollar. E.SUN pledges to continue its support of reading education and hopes to reach its goal of 200 libraries built by 2025.
By continuing to support reading education in rural and underfunded schools, E.SUN Golden Seed Projects is exemplifying the United Nations Sustainable Development Goal (SDG) 4 - Quality Education.
E.SUN Financial Holdings receiving trophy at the 2019 Global Corporate Sustainability Forum