Epson Fantas Aquarium project utilizes projection technology to deliver a fun, gently stimulating immersive experience for children with disabilities studying at special-needs schools or being treated at hospitals in Japan and worldwide. Epson's program aims to promote the mental health of socially vulnerable people to improve their quality of life.
Epson believes that sensory experiences are critical to development of children. Fantas Aquarium provides a positive, safe, and inclusive experience to people whose disabilities or illness limit their movement by projecting colorful images onto the floor, ceiling, walls, and cloth to create the sensation of being surrounded by aquatic life. Music accompanies the visual display to create a stimulating visual and auditory experience.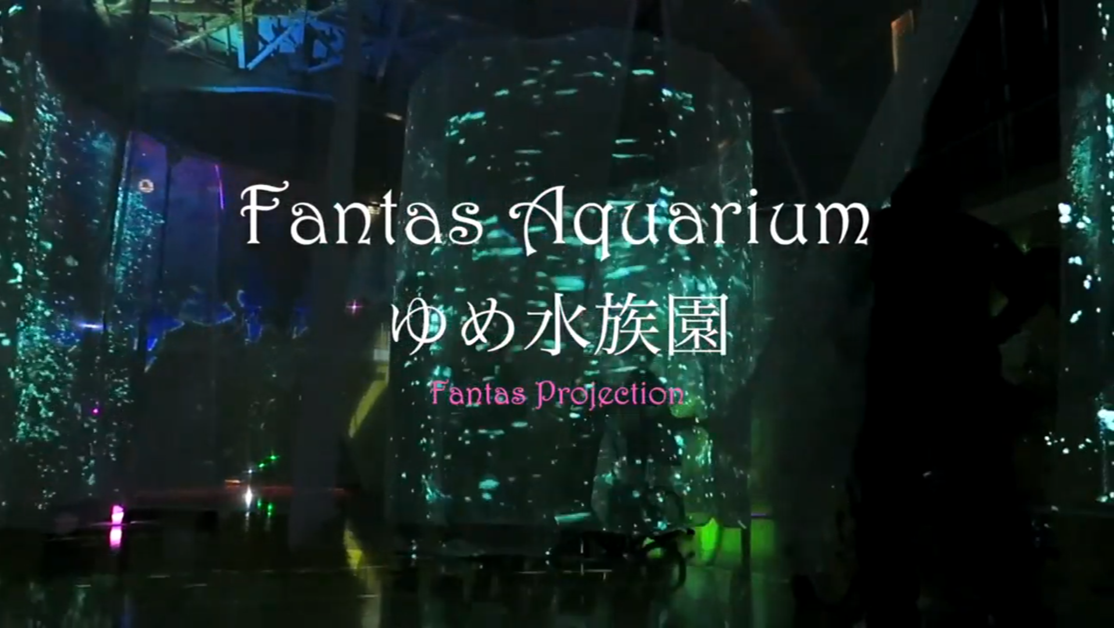 Fantas Aquarium Image
Fantas Aquarium's calming environment helps children who often have a difficulty in expressing themselves feel comfortable communicating and connecting with their families and facility staff. Children often express themselves through laughter, touch, sharing a calm moment with their loved ones, or other forms of communication that work for them.
Epson structures the Fantas Aquarium program as a package to improve reproducibility. The five key components of the package are an administrative system, efficient venue setup, facility engagement, employee volunteers, and feedback and reviews. To ensure the program runs smoothly at every location, Epson Fantas Aquarium administrative team works closely with facilities to coordinate the setup and content of the program. The team also communicates with facilities to develop teaching materials and activities related to the event. Epson also partners with sensory stimulation experts in education and research institutions to help providing the best experience possible.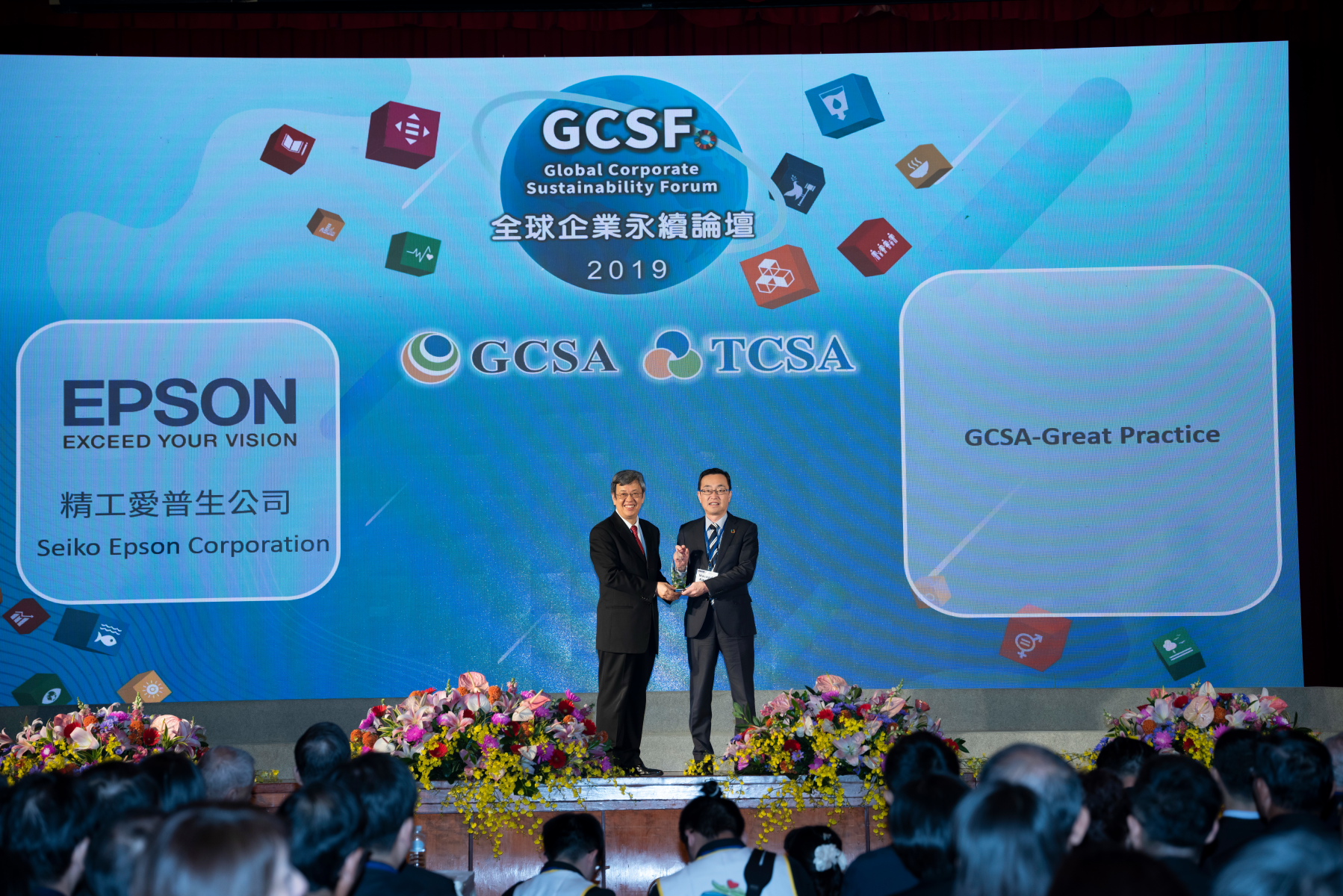 Epson at the Award Ceremony in the 2019 Global Corporate Sustainability Forum
In the past four years, 704 Epson employees have volunteered to help operating Fantas Aquarium at over 94 facilities. Many participating Epson volunteers reported an increased sense of pride in their work after witnessing how their products can bring joy to people lives. Volunteers also learn how to work with people who have a disability and many participants ask to volunteer again. Epson volunteers gather information by conducting a follow-up review and questionnaire immediately after the event and use that information to identify issues and improve the quality of the program. At the review meeting, employees and faculty staff reflected on their impressions of the event and express their emotions.
By promoting the mental health and well-being of others and ensuring access to inclusive and safe learning environments, the Fantas Aquarium program exemplifies the United Nations Sustainability Goals (SDGs) 3- Good Health and Well-being and 4- Quality Education.