Government Savings Bank (GSB) created the Smart Homestay project through integration of local art, culture, and tradition to support village tourism in Thailand. GSB Smart Homestay works to improve the quality of life in villages by creating economic opportunities and addressing the problems caused by income inequality, pollution, and environmental degradation. GSB applies the "SMART" principle which stands for system, marketing, adaption, relationship, and Thailand 4.0 (Technology & Innovation) to describe the structure of the project.
GSB founded the Smart Homestay project in 2016 and started to collect and analyze information about the problems the villages face such as the depletion of natural resources and lack of economic opportunity. To address these issues, GSB works with villagers to create an action plan for environmental restoration, cultural conservation, and economic development. GSB recruited participants and collaborates with numerous partners such as Airbnb, Local Alike, and the Tourism Authority of Thailand to achieve their development goals. These partnerships help finance and support local hospitality entrepreneurs to improve their livelihood and community.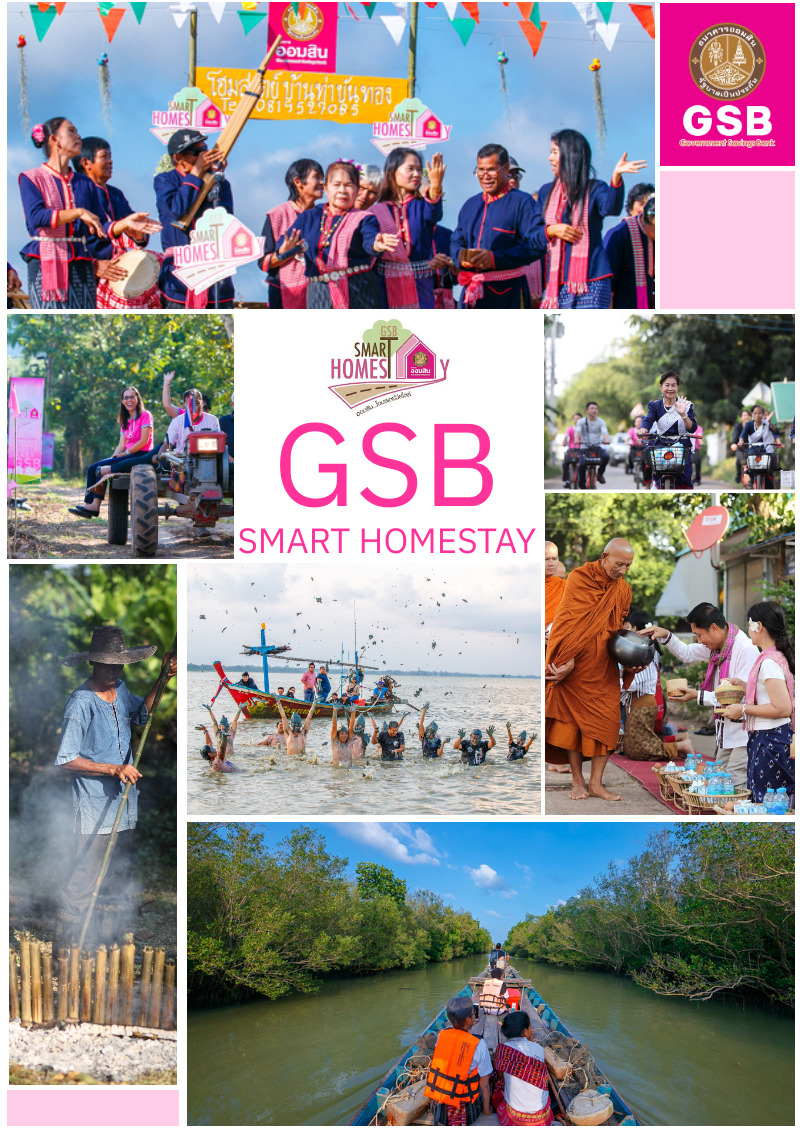 GSB SMART Homestay
According to Thailand's government policy, the GSB Smart Homestay project is aligned with the 12th National Economic and Social Development Plan (2017-2021) by distributing income directly from tourists to villagers. To meet the needs of tourists, GSB helps improving homestay facilities by approving Homestay and Street Food Loans. The GSB Smart Homestay program has led to a 54% increase in revenue in participating villages and increased their savings by 139%.
By supporting economic growth while working to protect and restore the environment GSB Smart Homestay exemplifies the United Nations Sustainability Goals (SDGs) 1- No Poverty, 8- Decent Work and Economic Growth, 13- Climate Action, and 14- Life Below Water.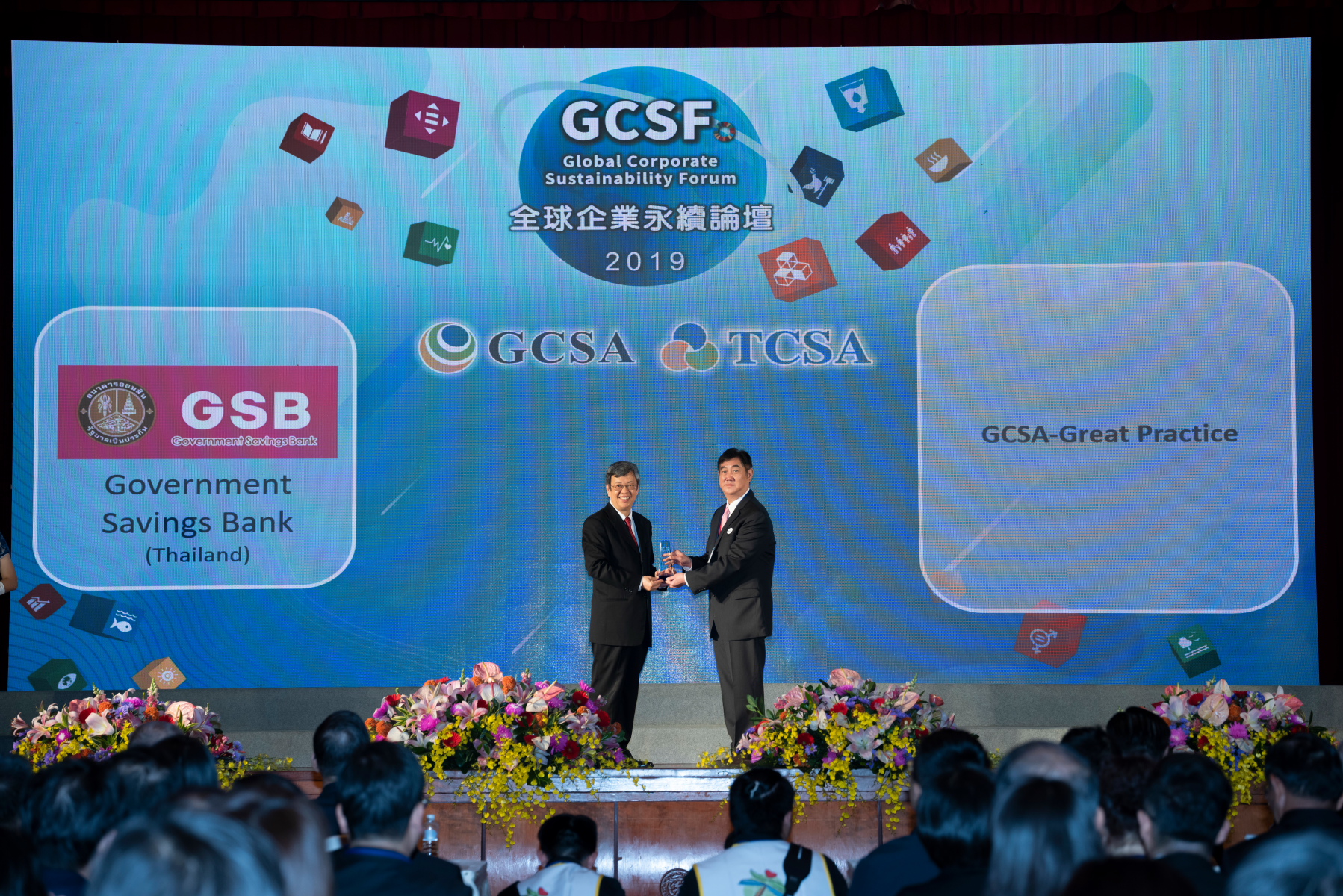 Government Savings Bank at the Award Ceremony in 2019