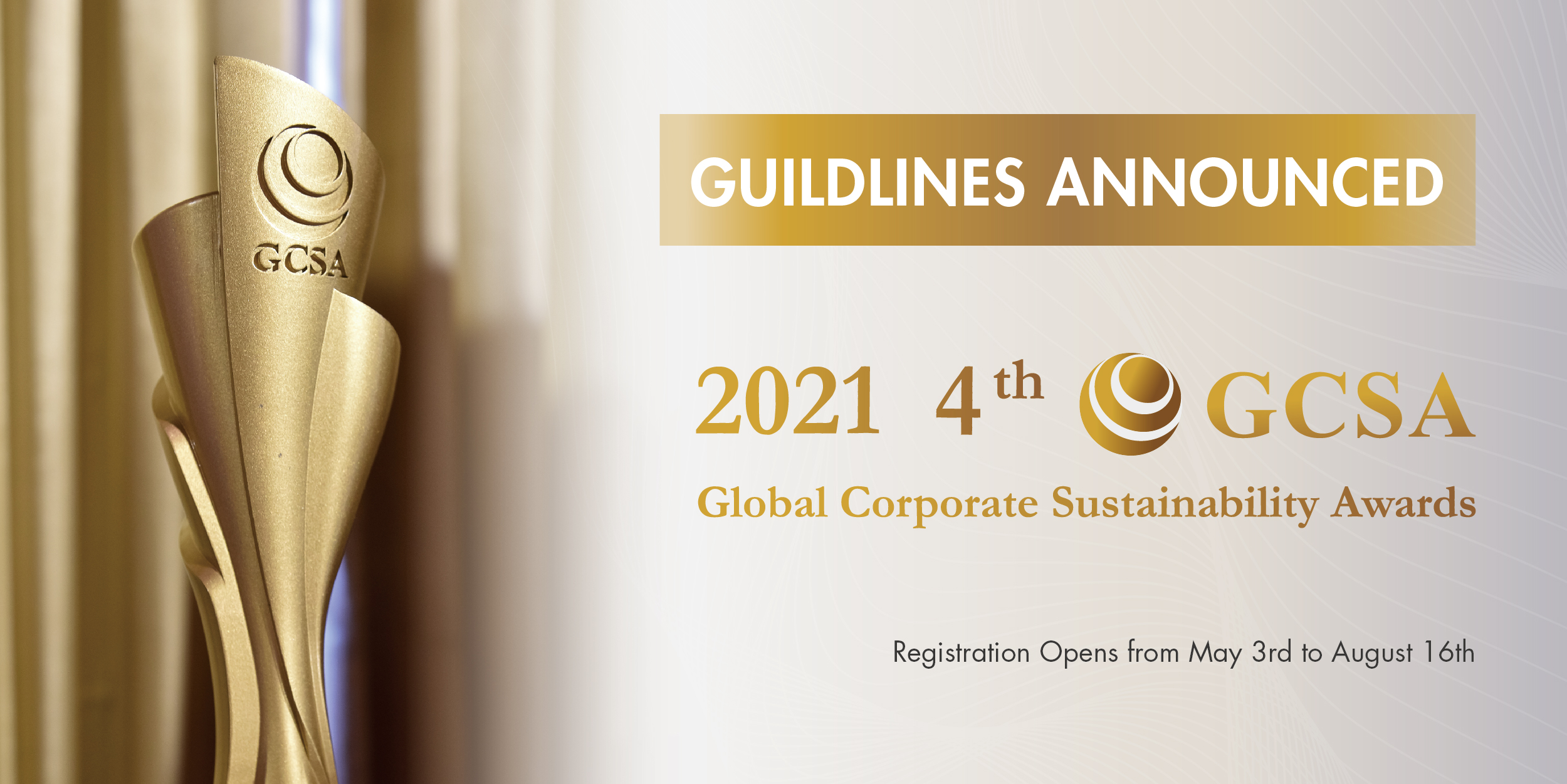 Global Corporate Sustainability Awards (GCSA) established in 2018 supports the United Nations 2030 Agenda. GCSA rewards and recognizes companies, organizations, and individuals for their efforts in achieving sustainability. Over the past 3 years, GCSA has been awarded to 51 winners from France, Germany, Hong Kong, India, Indonesia, Japan, Singapore, Taiwan, Thailand, United Kingdom, and USA. GCSA is reputable for its globalized judging panels, grand award ceremony, and international media exposures. It benefits businesses in building its image and marketing of products.
The Covid-19 pandemic worldwide since 2020 led to unprecedent challenges for businesses worldwide. GCSA has continued its effort in promoting sustainability in the midst of uncertainty and awarded 22 winners in 2020.
GCSA formally announce its guideline and award details are listed below.
Important Dates
Awards
GCSA is awarded in 3 categories:
1. Outstanding Professional Award
Recognizes individuals who have made outstanding contributions to sustainable development within their organizations.
2. Sustainability Reporting Award
Recognizes corporates that disclose sustainability information that is transparent and credible.
Rewards corporates that have the best practice in sustainability.
Contact
Mr. Wayne Chu
Email: [email protected]/ [email protected]
ADD: 5F.-5, No.188, Sec. 5, Nanjing E. Rd. Taipei, Taiwan
TEL: +886-2-2769-8968*508